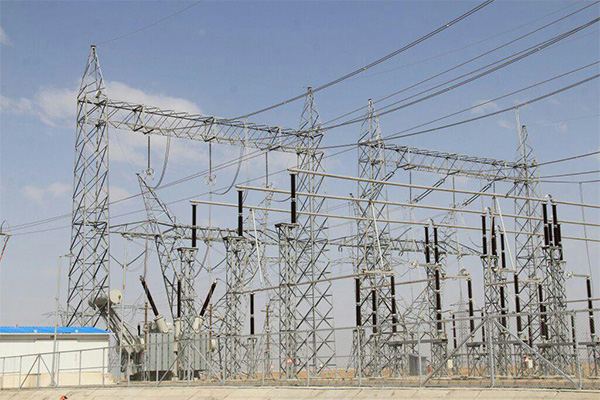 Zarrineh Roud substation development
Zarrineh roud substation development project has started
Zarrineh Roud substation development project in West Azerbaijan province has entered the implementation phase.
After announcing the victory of the Peymabargh Co. in the tender for the development of the 1320/20 KV Zarrineh Roud substation, with the announcement of the Azerbaijan Regional Electricity Company as the employer, the project implementation contract entered the implementation phase.
The objectives of this project include the construction of 2line transmission feeder and 2line for moto feeder, a 20 kV switchgear, the supply of spare parts and the implementation of part of the construction operations.
It is worth mentioning that the mentioned project is in the form of EPC contracting (from design stage to execution and commissioning) by the partners of Peymabargh Company's substation group and according to the initial schedule, it will be completed and delivered to the employer within 12 months.
Aran Naghshara Company (ANACO) is also responsible for supervising the fulfillment of the obligations in this contract.
Considering the location of Zarrineh Roud substation near Miandoab Petrochemical and water treatment and transfer center from Zarrineh Roud to Tabriz, the important role of this project and its sensitivity and importance in improving and developing the electricity situation in this area will be twofold.
Peymabargh Co. with expertise and experience of nearly 30 years in the field of:
The design, supply of equipment, construction of power lines and substations and power plants are well aware of this and will make every effort to play its optimal role in the development of electricity in Zarrineh Roud region.
Public relation unit of Peymabargh Company, while thanking the partners of the collection, appreciates the efforts of all factors in preparing and completing the tender and contract documents.