Shahid Hasheminejad Gas Refining Company
Shahid Hasheminejad Gas Refining Company connection project to the national electricity network
The energy required for many parts and equipment of oil and gas refineries is supplied by electricity.
Equipment such as heaters, air conditioners, electric motors, lighting and control equipment, and cathode monitoring and protection systems in refineries operate on electricity, and from this perspective, electrical energy is very important in refineries.
The refinery's electrical power can be generated both within the facility and by an in-house power plant, as well as through the national grid.
The importance of using electrical energy
Due to the importance of using electricity in oil and gas refineries, Shahid Hasheminejad Gas Refining Company located in Khangiran area of ​​Sarakhs city in Khorasan Razavi province, to provide stable and cost-effective electricity, decided to implement a project to connect to the national grid. Electrified.
It is worth mentioning that before connecting to the national grid through the domestic power plant and diesel generators, this group used to supply the electricity needed for its operations and units, which due to the wear and tear of the relevant equipment and reducing the safety level of electricity supply operations and staggering costs. In the end of this process, in June 2008, the company held a tender under the title of connecting Shahid Hasheminejad Gas Refining Company to the national electricity network, and in the end, Peymabargh Company won the tender.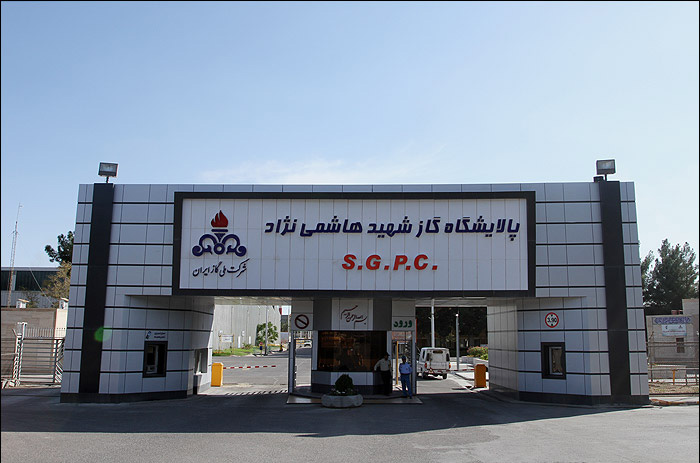 Engineering, equipment supply and execution
The relevant contract was of EPC type (engineering, equipment supply and execution) which included:
The design, preparation and installation of electrical equipment in the form of 132/63 kV transmission lines and 63 kV network communications, which was finally decided with the advice of Qods Niroo Engineering Company and within 16 months, the relevant project was fully implemented and Be provided to the employer.
Description of Peymabargh Company services in this project:
Procurement, construction, insurance and transportation of electrical equipment and supply of spare parts for five years and execution of construction operations and installation and preparation and preparation of detailed plans related to the type of equipment project of connecting Khangiran gas refinery to Iran's electricity network located in Sarakhs and refinery cities Khangiran gas in Khorasan province at a distance of approximately 30 km from each other is as follows with the provided maps:
132/63 kV substation includes two transformer feeders output from Sarakhs substation (which is connected to this post by 132 kV cable)
And two 63 kV input feeders and four 63 kV output feeders and one 63 kV section bus feeder, three coil auto trans 20/63/132 kV, MVA10 and two auxiliary transformers 0.4 / 20 / kV, KVA250 as described in Spec
Trans and its drawings 132/63 63 kV substation of Khangiran (located in Sarakhs) to the existing 63 kV airlines with construction of two new tower terminals
Construction of new 6 kV switchgear with two input feeders, 5 output feeders (located in Khangiran refinery)
Disconnection of input cables from existing switches 1 and 4 and connection to the input of the new 6 kV switchgear.
The connection of the new 6 kV switchgear to the refinery power grid.
According to the professional background of Peymabargh Company, the project of connecting the refinery to the national electricity grid was implemented on time and in accordance with the request of the employer, namely the National Iranian Gas Company and Shahid Hasheminejad Gas Refining Company (Khangiran).